Situated in rural Waikato, Heartland Polo Country, within the Waipa District. This region is rich in Equistrian sports and has been known as the "Home of Champions" for some years.
The Kihikihi Domain, the clubs "home" ground, is located on the edge of the township and plays host to many Sports Codes with the Waipa Equestrian Park and the Polo Ground and the hub.
The club has played in the distinctive Pink and Black shirts since 1931. The pink colour was hotly contested back then. Waimai had registered their shirt colour as all pink whilst Kihikihi were in recess in 1930. The two clubs finally agreed that Kihikihi could have their old colour pink back again, at which point the club also decided to add the black stripes. ( The design originally incorporated one black sash over the shoulder. )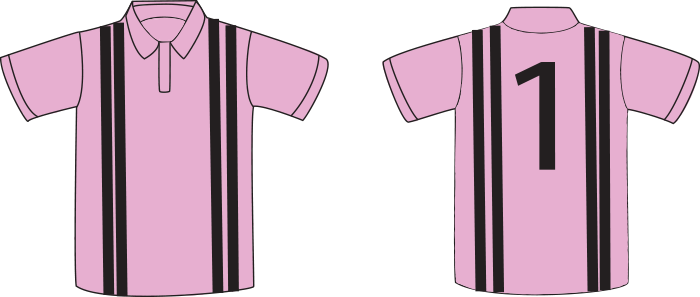 Since 2005 the club has had three polo grounds at this location, one of which is the venue for the annual International Polo Day, "Nga Rakau", owned by Paul and Jenny Kay. In recent years the ground at Stephen and Antoinette Kay's property at Korakonui has been refurbished and has now become an admirable addition to the clubs world renowned standard of playing surface, with the club opting to resurface all their main grounds with the much favoured couch grass.
Kihikihi Polo Club was founded on strong family ties and community spirit, two values that are still very much evident today and have been the success to one of the oldest sports clubs in New
Zealand.  The club have always promoted a strong loyality to the local community and in return, appreciate an established local support.
International Day has become a main feature of the club calender. The inaugral tournament was held in 1994, when Kihikihi played an English side. For a number of years, visiting overseas teams played against the local boys until NZPA stepped up and produced a NZ team to challenge the International visitors at arguably one of the best venue's in New Zealand to host such a high standard of play. from 2003 it has become the showcase of polo in New Zealand encouraging crowds of 2,000 – 3,000 or more enjoying the cream of NZ players competing for the "Rose Bowl" trophy.
The club encourages riders of all abilities to come along to practise days and give polo a go.
We also invite everyone to become part of the polo club family and soak up the atmosphere that has been the tradition since 1892 !
Club Players Handicap List









Travis Auburn


 0




James Burrow


 1




Emma Fager


 -2




Bronwyn Kay


 NR




Chloe Kay


 0




Edward Kay


 2




Michael Kay


 0




Paul Kay


 2




Liz Marsom


 -2




Stephen Kay


 1




Hamish Ormond


 3




Andrew Parrott


 4




Lucas Simcox


 1




Famke De Vreeze


 -2




Barret Watson


 3




Lochie Watson


 -1




Marnie Watson


 -1




Robert Watson


 5




James Stanwick


 -2